Longhorns at the Pound?
by Cheryl L. McClure

"What did you do this weekend?", is what someone might ask us if they are curious about what we did at the ranch. Well, have you ever heard a response like, "We picked up a Longhorn from the pound."?

But before I tell you THAT story, I just have to say, we had a baby bull that very same morning! Jan Paul walked up just after it was born and we were able to hang around long enough to see him get on his feet and get welcomed to the herd. Never a dull moment, and this one was very special since this cow lost her first calf last year. We were so happy to see that she delivered and all was well before we went off to the pound.....

I like to tell stories and this one, I thought was sad in some ways, funny in others. Jan Paul's son was fortunate to have met someone looking to re-home their three Longhorns and he has a wonderful place in Oklahoma for them to roam. He had some cowboys meet up to load and deliver them but ran into a few complications. The first one, a steer, had no trouble entering the trailer; the second one, one of the females, spooked, jumped a fence, did a nose dive and embedded her long horns into the dirt. When she flipped herself over, the horns broke off. She is ok now but I can only imagine that had to have hurt!! The third was going to have NO part of this and jumped one fence, then the next and kept on running. Hence, a fellow rancher was able to contain her long enough for the Collin County Animal Services to come pick her up.
That's when we got invited to Junior's ranch in Oklahoma, via a trip by the pound to pick up Clara Bell! The folks there were really good with her but even though they gently prodded her up to the trailer, she did not want to go in and tore up a pretty large size of fence panel. Then she ran back to the corral she was being held in. Those of us watching were, uhhh, backing up ourselves!!! The men prodded her back out to the lane, kept pushing her toward the trailer with a fence panel but she would back them up over and over till she finally decided to go into the trailer. By then, Clara Bell was not a happy camper and it was a bumpy ride for us in the truck with the trailer seemingly bouncing all over the place. I took her picture when we stopped for gas in Oklahoma. I thought I heard her say "Are we there yet?"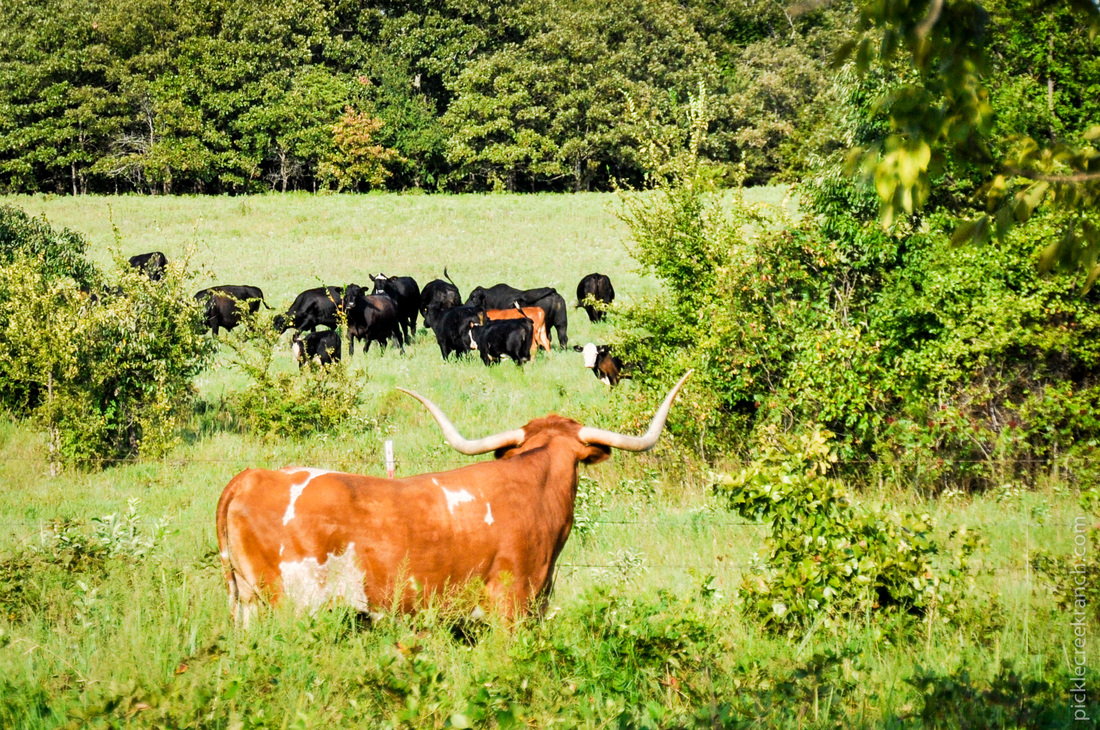 Once we arrived she was set free on the property but in a fenced area. The other two Longhorns were off in another part of the ranch unknowing that their partner in crime had arrived. I went to check on her after a while and she was gazing across the pasture at the neighboring cows on the other side of the fence.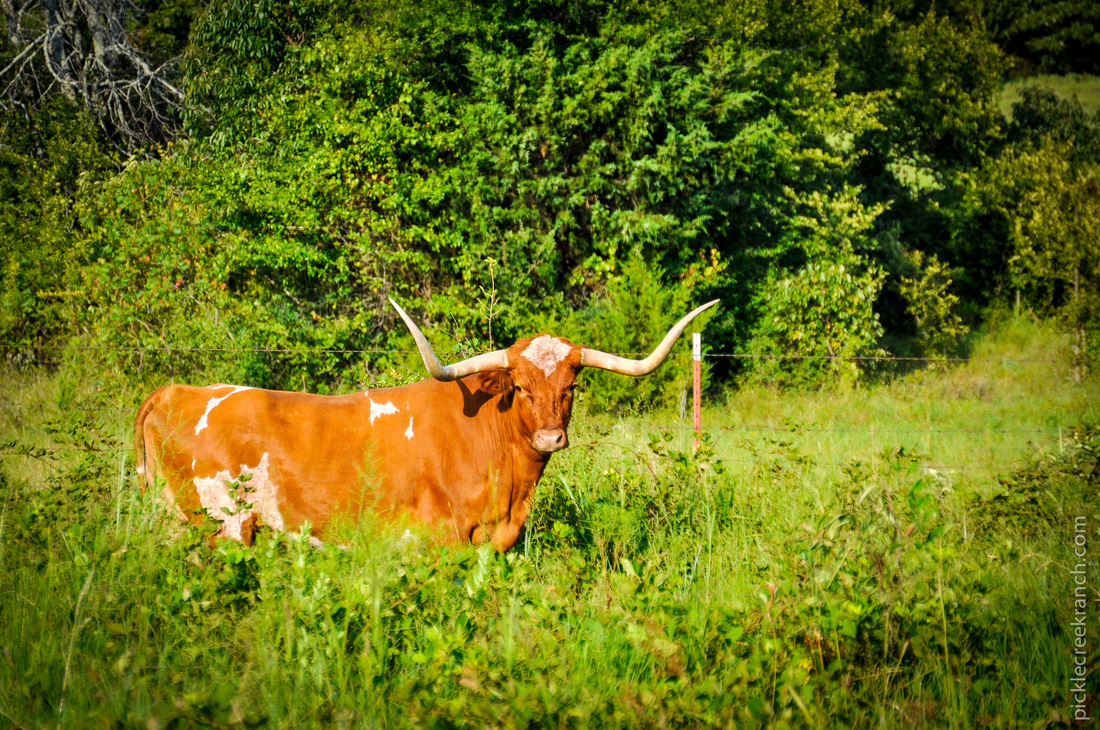 All's well that ends well. We are happy to report that Clara Bell has reunited with the other two Longhorns and they are enjoying peace and quiet at the Oklahoma ranch.

#countryliving #longhorns #oklahoma #cows