The Black Swallowtail Butterfly
By Cheryl L. McClure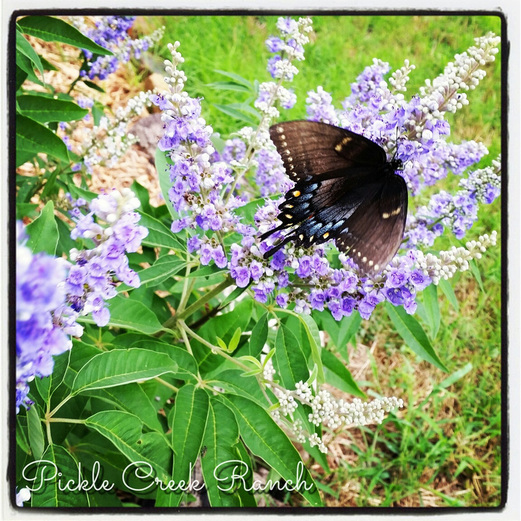 Have you planted a butterfly garden? The other day I was checking out our Bronze Fennel in the back yard. It is HUGE, taller than the Vitex, and I noticed it was sort of wilted in a few places.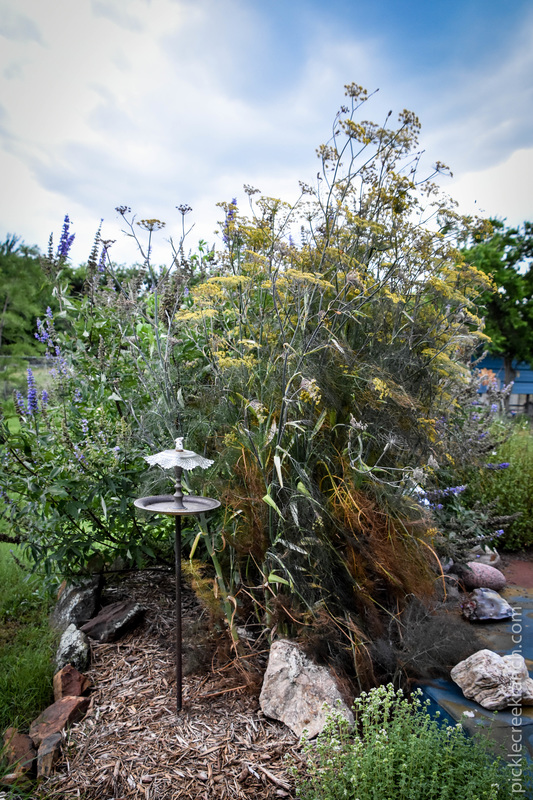 I was contemplating tearing it out since it had gotten so large and unsightly in a few spots. I was also wondering where the butterflies were, since that's the whole reason I planted it in the first place! This had become the habitat for yellowjackets, bees, bumble bees and some other kinds of wasps enjoying the nectar. I kept looking in awe of all the activity. That's when I saw the caterpillars.

Realizing the Black Swallowtail butterfly caterpillars were feasting on it and will soon be forming into their chrysalis stage, I guess this plant won't be coming down anytime soon!

So it looks like we have them covered for the summer. Plenty of Bronze Fennel and sun and water at the house. Woo Hoo!

​There is an abundance of Thistle growing wild at the ranch, and the butterflies LOVE this too! Maybe more as a feeding frenzy plant than a host plant though. One day I was walking, camera in hand across the meadow, and discovered a mirage of Thistle growing and several Black Swallowtails as well as other butterflies feasting on these flowers. It was fascinating to watch them busily alight from blossom to blossom.

If you want to create a habitat for butterflies you need an area that receives 5-6 hours of sunlight each day, preferably protected from wind. They also like to have a water source available. Check to see which flowering perennials are native to your area and verify which butterflies they will attract! You can pick plants at your local nursery or order online. In the area where we live, I chose the most drought tolerant perennial varieties I could get my hands on! I like to use these plants in my landscape for color and to support the bee and butterfly population we so desperately need to foster.

Bronze Fennel 'Purpureum' (Foeniculum vulgar) is probably a favorite host plant of the Black Swallowtail. I have proof. See pics above!

Autumn Sage (Salvia greggii), Mealy Blue Sage (Salvia farinacea), Purple Cone Flower (Echinacea sp), Lantana (Lantana urticoides), Blue Mist Flower (Conoclinium coelestinum) and Chaste Tree (Vitex agnus-castus) are no brainers for me and bring a lot to the table for our delicate winged friends here in Northeast Texas. Monarch butterflies will like Antelope-Horns Milkweed (Asclepias asperula).
Now that you have your habitat up and flowering, sit back with a chilled glass of that
Mint Tea
and enjoy the results of a passion for nature!
Watch for hummingbirds too! They love the red in Autumn Sage!

Happy Gardening!
Cheryl @ Pickle Creek Ranch
​