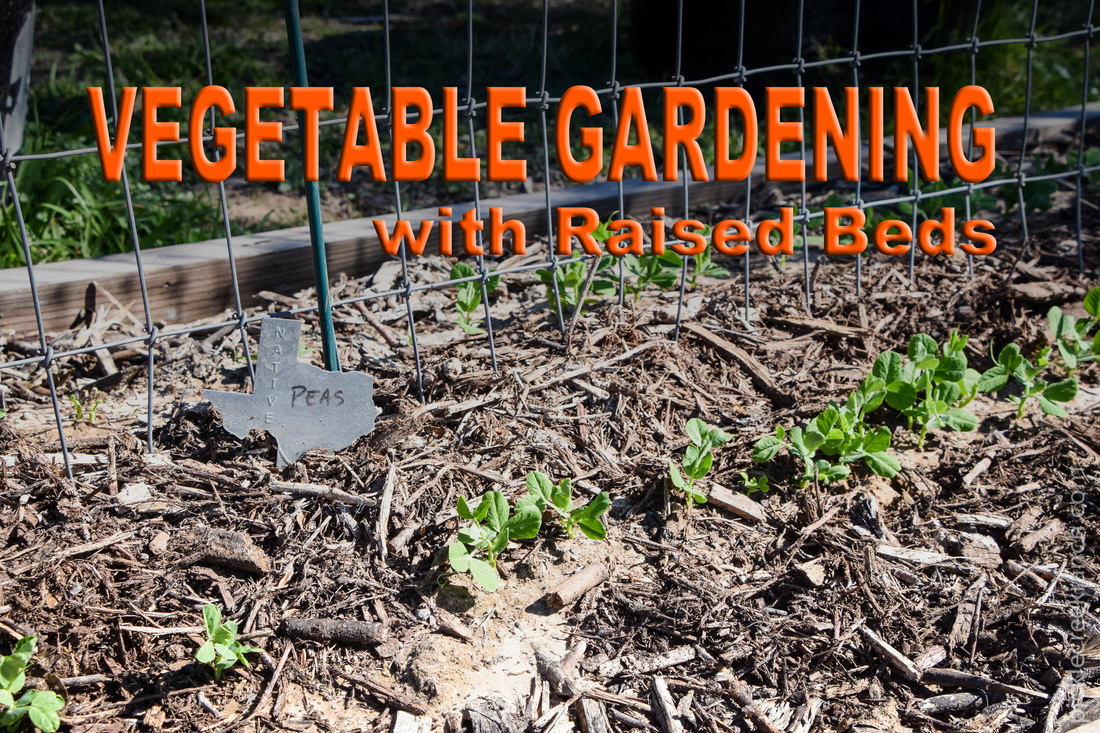 Vegetable Gardening with Raised Beds
by Cheryl L. McClure
Last year we moved to the country house, which is not far from the ranch, but a better place for us to garden since we wake up there every day!! We started our first raised bed by moving the one we had in Dallas. Jan Paul literally dug up the dirt and filled containers, removed the frame and brought it to the country house, installing and filling it back up with our good dirt. And I say this was good dirt because he had mulched leaves and clippings in a composter to make it and it was rich and full of nutrients!! We grew squash, basil and peppers. We also used a couple of molasses lick tubs (for the cows) filled with dirt/mulch and compost.

We wanted to expand our garden and he had some leftover 2 x 6 lumber, so made two 2-1/2 ft x 12 ft raised beds next to the tubs. We ran our beds from east to west.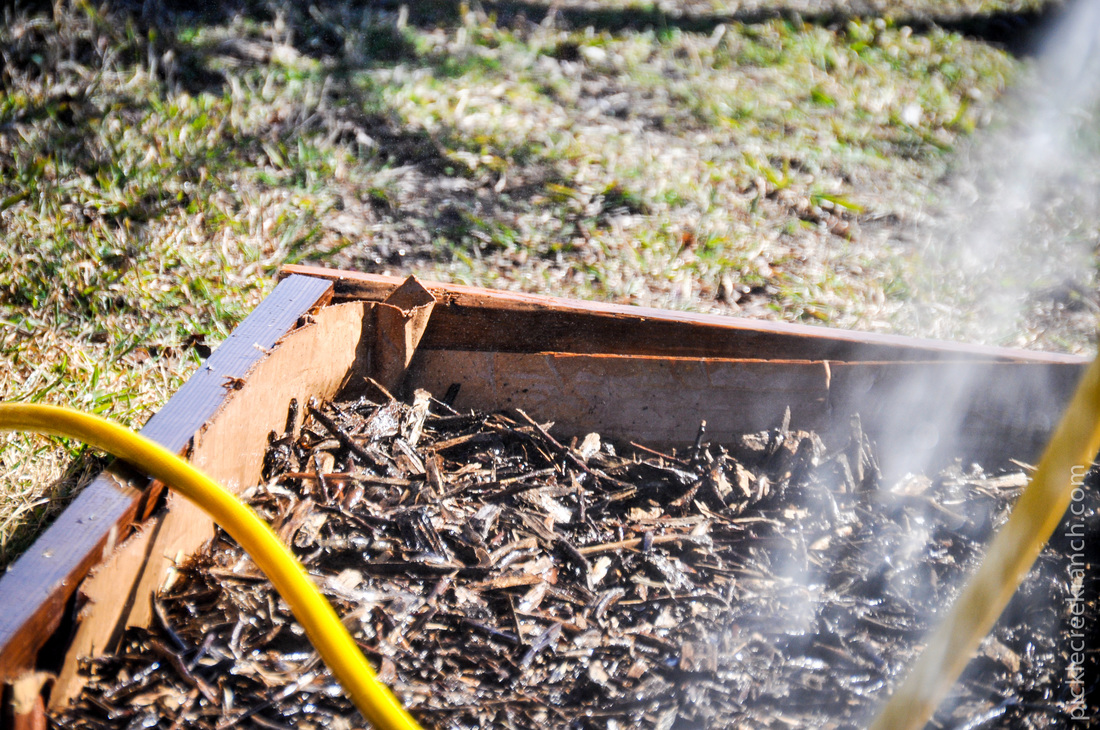 First he had to level them out somewhat and then put cardboard boxes and feed bags on the bottom and up the sides. We used the cardboard and feed bags to inhibit the weed and grass growth. He watered that in. OOPS! I got carried away and forgot to take a picture of this specific phase but you can see the cardboard sticking out!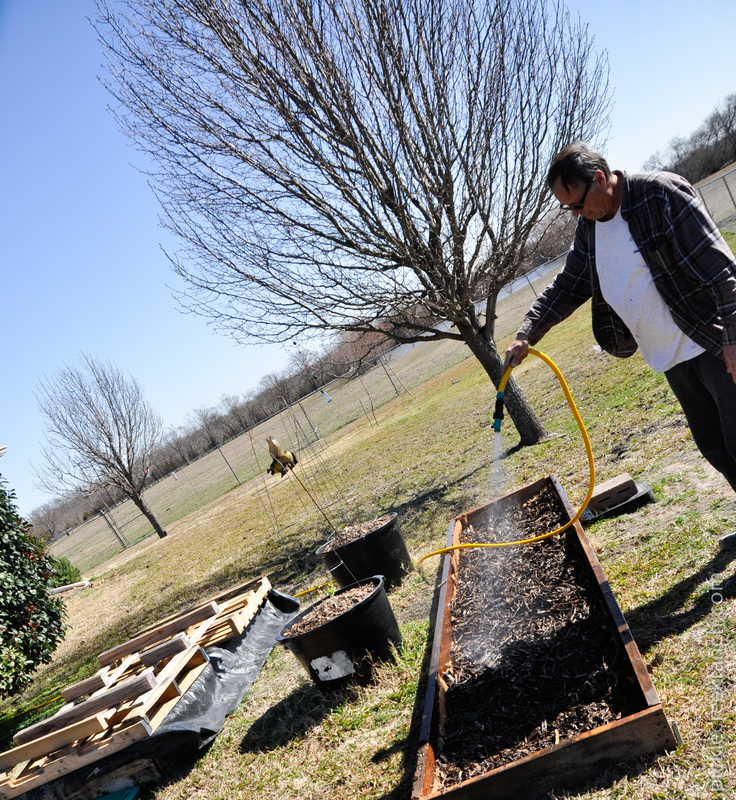 A while back, a road crew was out by the ranch trimming trees. Jan Paul asked them if they wanted to dump their mulch on our property so that we could use it. It was a win win for them since they didn't have to go so far away to empty their dump truck! It sat in piles next to the Pickle Creek Ranch Botanical Garden for a year or so. It was a win win for us since we used it here and there to fill in holes in the driveway and basically let it start breaking down. Then I used some in the PCR garden around Desert Orchids I had planted from seed. We figured the wood chips and sticks would make a good base for the raised beds on top of the cardboard, so in it went and that was watered in as well!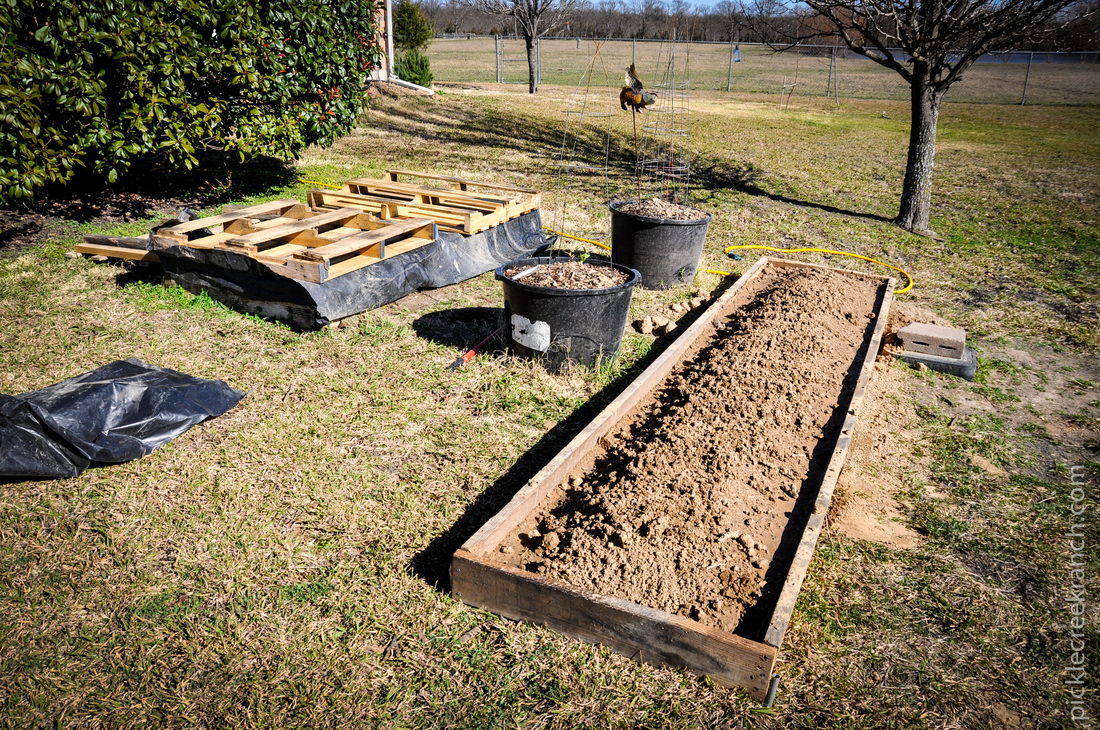 Next, Jan Paul shoveled sandy loam on top of all that, knowing this will all break down the layers below and watering it in. I gotta tell you this man is a keeper!! He is fun to be with and makes me laugh! He is so focused when it comes to these projects and not only is he good with gardening, he's good at building, plumbing, electrical, masonry…. I don't think there's anything he can't do! Ok, back to work now...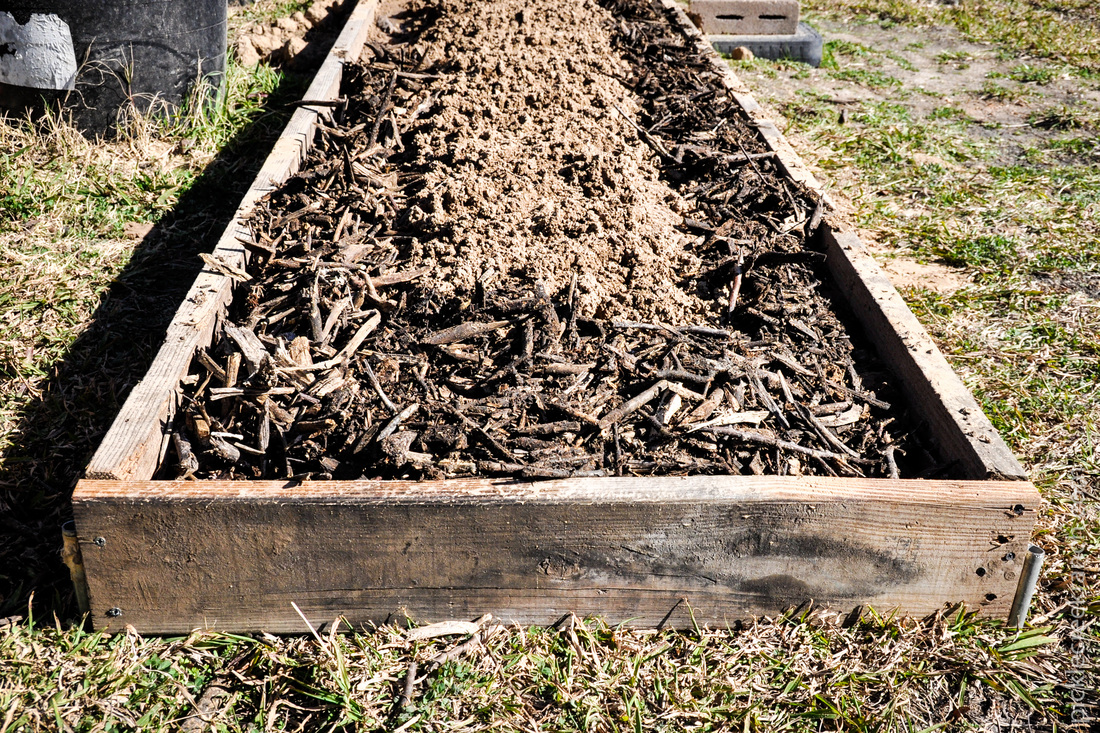 We added wood chips on the sides as well and left the top exposed till the seeds sprouted. I think Jan Paul is also happy to do all this since he knows I'm going to be cooking up some delicious home grown veggies!! LOL

After the seeds sprouted, we added the finer hardwood mulch around them. I threw some marigold seeds along the edges as well in hopes they will come up and provide some pest control.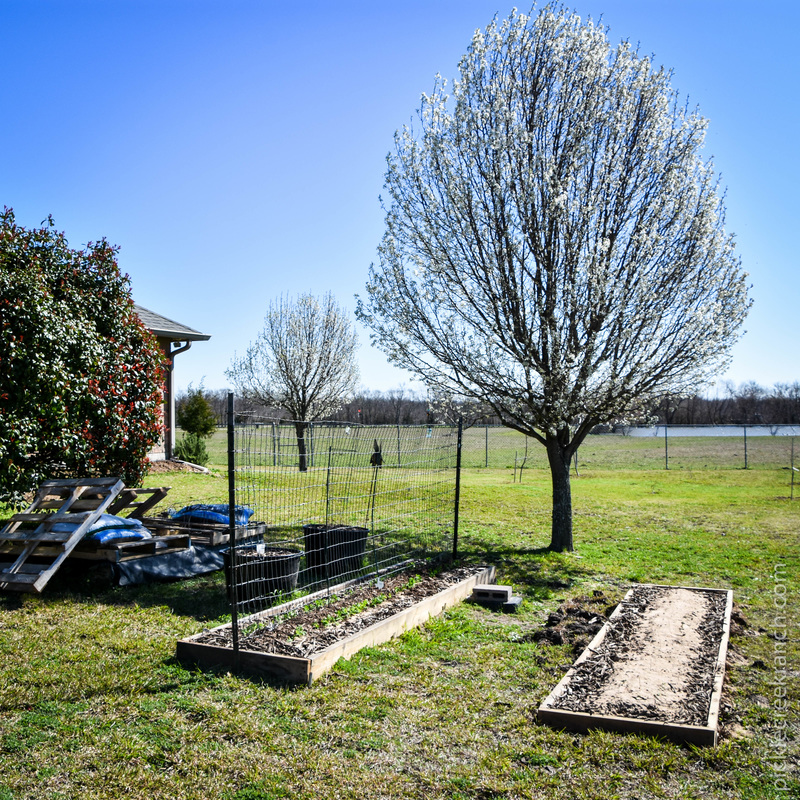 We set up fencing for the peas to climb on and the next bed has arugula, kale and spinach. We are happy gardeners, happy that we have the space and can grow our own food organically!! It tastes so much better than what you get at the store. Since this is the first year for the long raised beds we are not going to expect the dirt to be as good as the richer bed that has more nutrients from the decomposing process. I'm sure by next year we will be finding the big fat worms in those beds that we are finding in our original bed.
PS - If you haven't planted yet, don't forget your Poblano Peppers and be sure to check out what I did with mine!! >>
Poblano Pepper Powder
and when I had too many green tomatoes >>
Green Tomato
Happy Gardening from Cheryl @ Pickle Creek Ranch