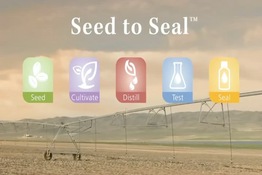 Click on the
"Seed to Seal"
image to the left to see videos of the production process at Young Living. This shows their commitment to transforming the health and lives of millions.
Quality standards are of most importance here.

Have you ever wanted to work at something fun, knowing that you are helping others at the same time? Do you like the idea of making your own schedule and having the flexibility to take care of your family? Do you like networking with others? Do you like the idea of working from home?
If you want to build your own business or just want your oils to pay for themselves, opportunity awaits you!
It all starts with experiencing the oils as a wholesale member. Being a wholesale member does not mean that you are required to sell anything. But if you decide that you DO want to share Young Living with others, you will find support within the organization and I can help direct you if you are on my team! (which I would do anyway, whether you want to share with others or not).
As a
wholesale member
,
you will receive a 24% discount off retail and the savings go up from there! A 50PV (usually a $50 purchase) per year will maintain your membership to receive discounts. Purchase your
Premium Starter Kit
today for the best bang for your buck!
Using
Essential Rewards
is where you will begin to gain even more discounts and free products. This sums it up:
---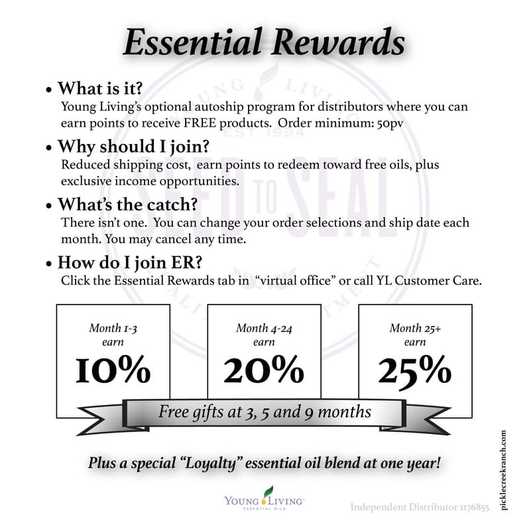 Contact me if you have any questions!
I will be glad you help you!