Tips and Tricks for Your Henhouse, Coop or Homestead

The chicks are almost 8 weeks old in this picture, not quite big enough to run with the hens (in my opinion) but then, I'm just a chicken mama and I don't want anyone to get hurt!


We discovered that the best flooring in the coop is sand because it makes cleanup much easier. We get the triple washed coarse sandblast sand and it makes drying much faster.

Also, for our larger henhouse, installing poop boards below the roost made a MAJOR difference in cleanup and we are not wasting sand every time we clean up. Just use a wide putty knife to scrape off in the mornings and you will begin to build a great supply of chicken manure to add to your garden!

When the chicks were growing and kept separated from the larger chickens, we put a little box of sand in their coop for them to dust in and they loved it! So glad we got some.

When chicks have their own fenced yard to run in next to the larger hens, they can get acquainted and nobody gets hurt.


---
Tips for cleaning in the henhouse
Purification Essential Oil
About to get down and clean poop boards in the henhouse. Got my cotton ball anointed with a couple drops of Purification essential oil and stuffed in my bandana so I don't have to smell their poop!! Yeah. I'm telling ya, chicken keeping is not for sissies. Get your Purification to work for

you! You can order it via

yldist.com/cherylintexas
---
Thieves Household Cleaner for all over the place!!
This is just simply, the best household cleaner you can have!! Use for all sorts of cleaning inside and out. Depending on if you need a degreaser or not, the instructions are on the bottle and in most cases all you need is a capful of

Thieves Household Cleaner

to a large spray bottle of water. That's it!! You're good to go! No need for stinky products with chemicals laden on your surfaces that you come into contact with.

Also good for your animals too since they are not exposed to harsh toxic substances when using this cleaner.

I use it to clean the henhouse walls, boards, nest boxes and even the incubator after hatching eggs!!

Follow the simple instructions here to get on board and start cleaning and living without toxicity. >>>

yldist.com/cherylintexas/

​
---
PEEP! PEEP! PEEP!
Our first experience at hatching out chicks!
In the video you will the the little yellow one here egging on her sister to hatch out! Get it? Egging on? Ha ha

The last chick to hatch had some issues. It pecked through the shell enough that a section popped off about the size of a nickel. For a long time I encouraged it to keep zipping and pushing and eventually she cracked the shell almost all the way around. I tried to keep the humidity up to about 70° hoping it would help the membrane stay moist. I figured I was going to go to bed and wake up and find a hatched chick or a dead chick in the shell. When I got up the next morning the chick was chirping but could not get out. I could tell part of the membrane had dried out so I dropped some warm water on it and peeled the shell back gently and got the chick out. She struggled but kept kicking and got free with a little help. Looks like she will be ok but the wings don't look the same, one looks higher/smaller. Maybe as time goes on it will loosen up and they will be the same. Out of 14 eggs, we got 11 chicks!

---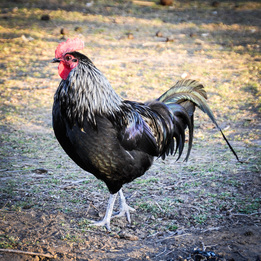 ---