BE SURE AND CHECK RETAIL CUSTOMER WHEN YOU ACCESS THIS LINK.

As a

retail customer,

you may purchase any product at retail prices, even if you just want one bottle of essential oil. There is no obligation to maintain a membership and you can come back as often as you like! See the

Product Line

to choose your product.

As a

wholesale member,

you will receive a 24% discount off retail and the savings go up from there! A $50 purchase per year will maintain your membership to receive discounts. There is no requirement to sell! Purchase your

Premium Starter Kit

today for the best bang for your buck!
/\/\/\/\/\/\/\/\/\/\/\/\/\/\/\/\/\/\/\/\/\/\/\/\/\/\/\/\/\/\/\/\/\/\/\/\/\/\/\/\/\/\/\/\/\/\/\/\/\/\/\/\/\/\/\/\/\/\/\/\/\/\/\/\/\/\/\/\/\/\/\/\/\/\/\/\/\/\
Why I use Young Living:
/\/\/\/\/\/\/\/\/\/\/\/\/\/\/\/\/\/\/\/\/\/\/\/\/\/\/\/\/\/\/\/\/\/\/\/\/\/\/\/\/\/\/\/\/\/\/\/\/\/\/\/\/\/\/\/\/\/\/\/\/\/\/\/\/\/\/\/\/\/\/\/\/\/\/\/\/\/\
---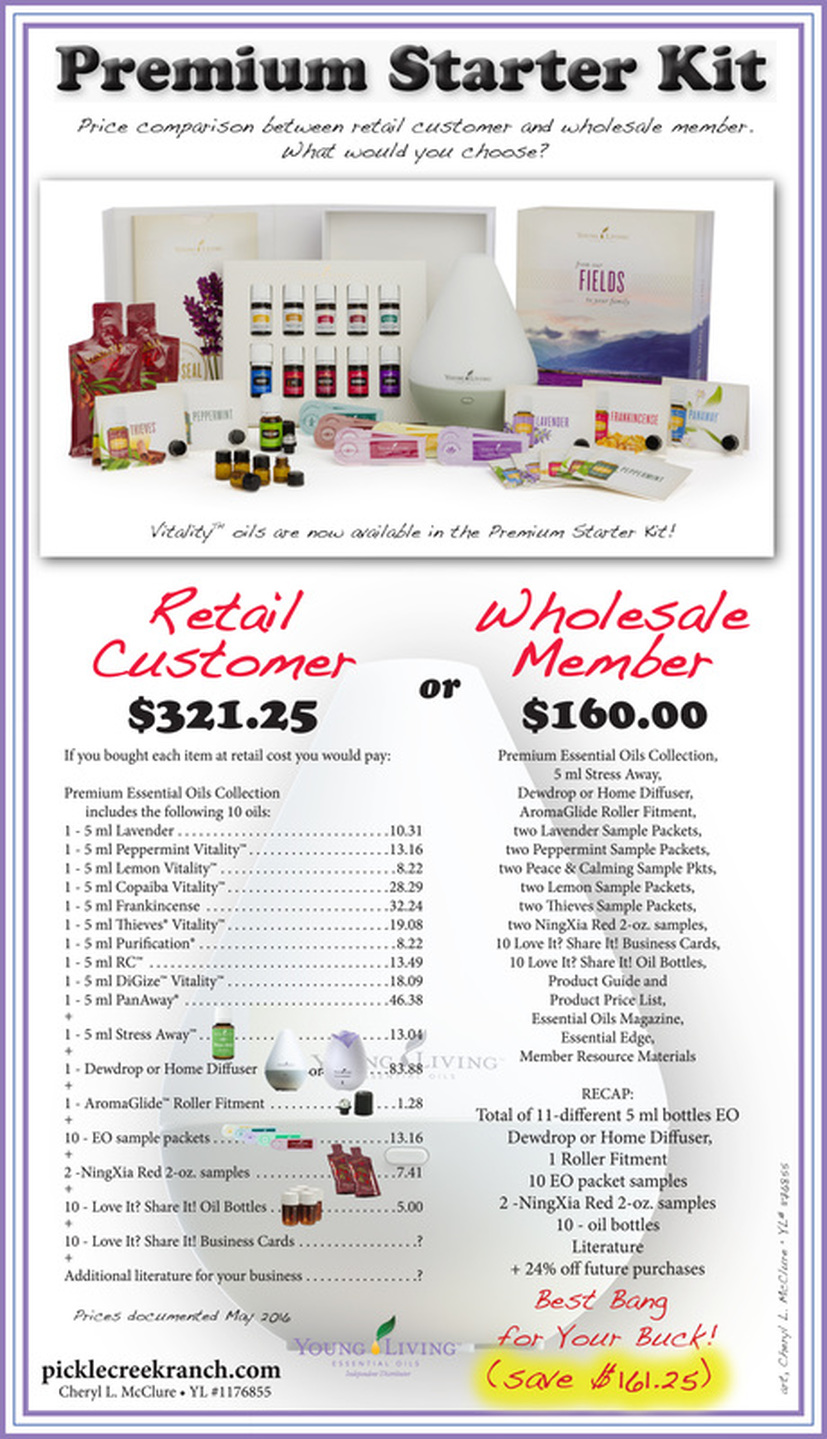 Young Living is not just any company. It is an organization filled with people helping people!!
There are other
Premium Starter Kits
listed on the signup page, but this is my personal favorite because it's what I bought when I enrolled and it's the best way to get acquainted with essential oils! If you would like to be a customer or a member, I will be happy to work with you on getting started.
Cheryl L. McClure - Young Living Independent Distributor #1176855
---
Monthly Promotions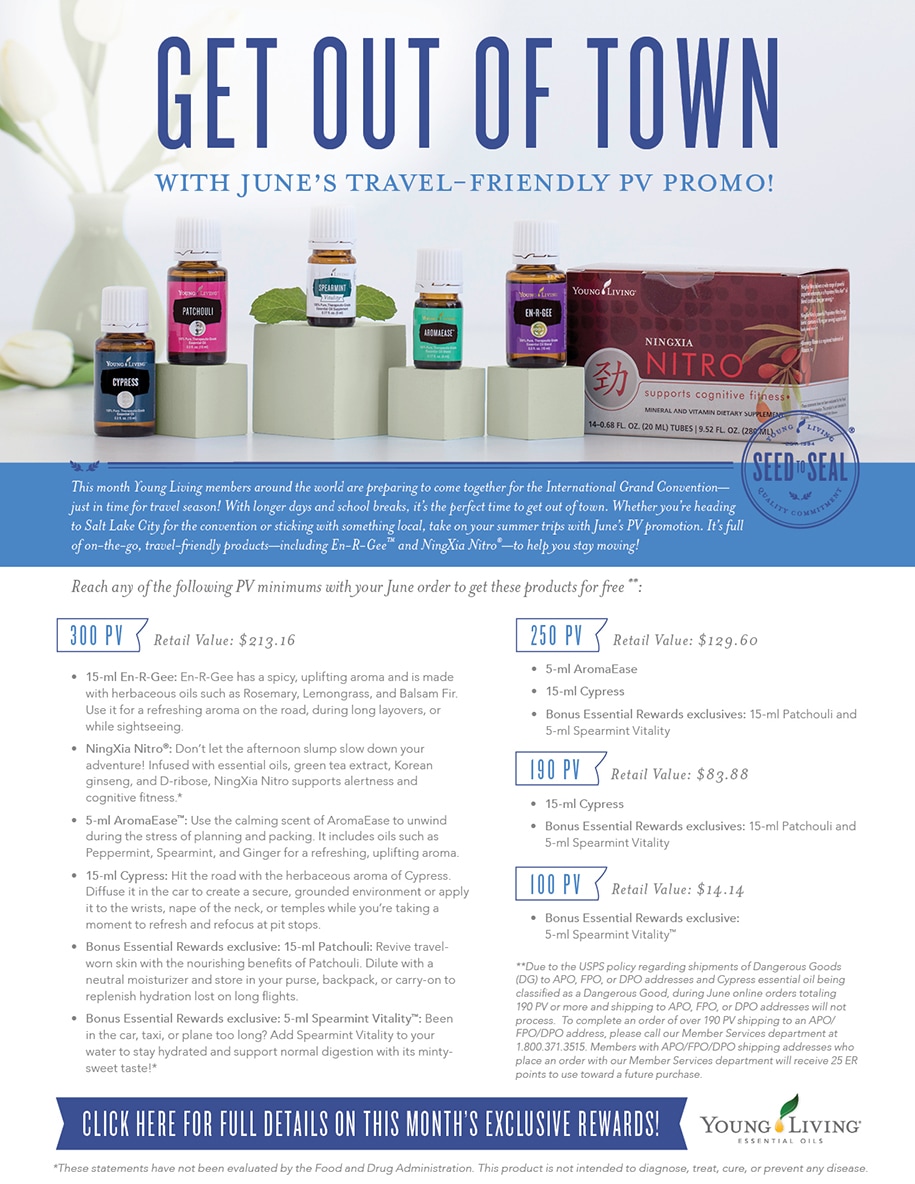 ---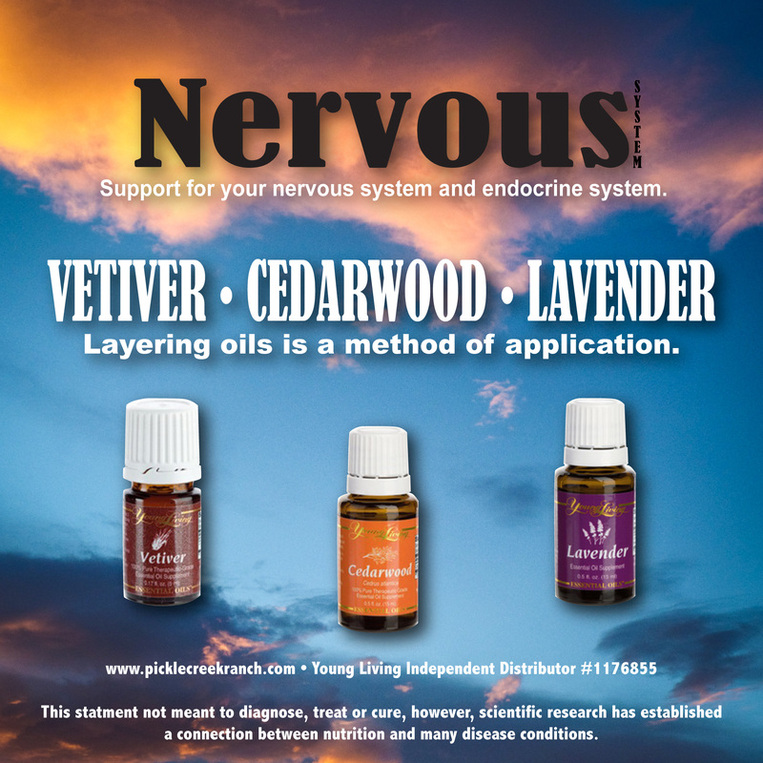 ---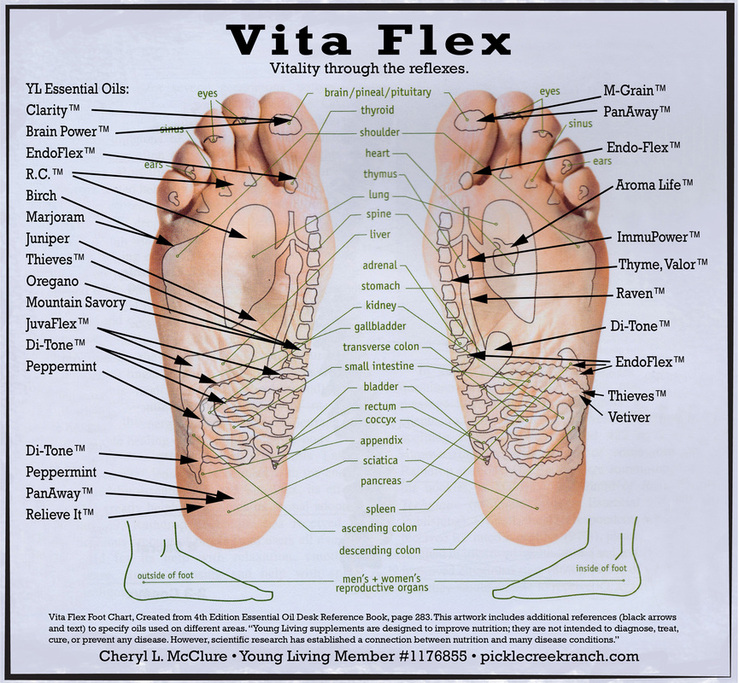 /\/\/\/\/\/\/\/\/\/\/\/\/\/\/\/\/\/\/\/\/\/\/\/\/\/\/\/\/\/\/\/\/\/\/\/\/\/\/\/\/\/\/\/\/\/\/\/\/\/\/\/\/\/\/\/\/\/\/\/\/\/\/\/\/\/\/\/\/\/\/\/\/\/\/\/\/\/\
---
Young Living Therapeutic Grade standards prohibit the acceptance of any diluted, cut or adulterated oils. Every product Young Living produces—essential oils, oil blends, nutritional supplements, or personal care—meets strict purity standards.
Did You Know? Frankincense:

Frankincense is considered the holy anointing oil in the Middle East, where it has been used in religious ceremonies for thousands of years. More recently, it has been used in European and American hospitals and is the subject of substantial research. Frankincense is also a valuable ingredient in skin care products for aging and dry skin.
For more information see
The True, Legendary Omani Frankincense: Boswellia Sacra
I grow my own lavender at Pickle Creek Ranch, but it is for my own personal use and enjoyment. The essential oils that Young Living produces are therapeutic and not the same as the usual oils you get at a health food store.
Did You Know?
Lavender:
A study at the Chiba University Graduate School of Medicine in Japan found that, "Lavender aromatherapy reduced serum cortisol and improved CFVR in healthy men. These findings suggest that lavender aromatherapy has relaxation effects and may have beneficial acute effects on coronary circulation".
Young Living grows its own lavender at farms in Utah, Idaho, France, and Ecuador.
Shakespeare grew lavender in his garden and spoke of it in his writings, including a recipe for a lavender tea in The Winter's Tale.
Key Ingredients

Lavender essential oil, Lavandula angustifolia, is used in the traditional medicine of many cultures as a calmative. Studies have shown that the fragrance of lavender is calming and balancing. Considered the most versatile of the essential oils, lavender can be applied topically or used for aromatherapy to contribute to overall relaxation.
Caution

Keep out of reach of children. If pregnant, nursing, taking medication, or have a medical condition, consult with a healthcare practitioner prior to use. Keep away from eyes and mucus membranes; avoid using on or near sensitive skin.
Complementary Products

Essential Oils: Roman chamomile, geranium, citrus oils, Young Living Bath Gel Base
Frequently Asked Questions
Q
– What is the difference between lavender and lavandin?
A
– Lavandin is a hybrid plant developed by crossing true lavender with spike lavender (Lavandulalatifolia). Lavandin is most commonly used to sterilize animal cages throughout Europe. Lavandin has similar calming effects as lavender but is slightly harsher.
Q
– Is lavender essential oil safe for children?
A
– Lavender is generally safe for children. It has traditionally been used to calm small children and babies. However, you should always consult with your child's healthcare practitioner prior to use.
©2008 Young Living
Cheryl McClure
YL Member # 1176855
clilym@gmail.com
Disclaimer: I only recommend Young Living essential oils because I am confident in their purity and the quality of all their products. The information I post on this website is for educational or informational purposes only.

Young Living supplements are designed to improve nutrition; they are not intended to diagnose, treat, cure, or prevent any disease. However, scientific research has established a connection between nutrition and many disease conditions. Please consult with the medical professional of your choice whether using essential oils or not.

Remember that being proactive and taking responsibility for your health is in your own best interest. Dig in, research and make wise choices. My best to you in your desire for healthier living!